Become a Master Herbalist
Online Herbal Medicine Diploma Course
Herbal medicine has a long tradition in all cultures. Applications in practice have proven the huge benefits of herbs. As well as relieving symptoms, herbal medicine also works on a deeper level to help patients return to full harmony.
CNM's Herbal Medicine diploma course is divided into three parts and takes 3-5 years to complete depending on your chosen schedule. The Herbal Medicine diploma course provides high quality training which equips graduates to build successful practices. It is carefully structured. Each study unit builds on the previous one, allowing students to develop their confidence and skills, and reach their full potential as Herbalists.
Part 1: Biomedicine, Naturopathy Study, Herbal Medicine I
Part 2: Naturopathic Principles, Herbal Medicine II, Clinics and Herbal Dispensary
Part 3: Herbal Medicine III, Clinics, Business Development and Marketing
You can study the course 100% online or decide to do the practical hours in class. CNM has an excellent reputation based on its long experience in delivering high-quality training, with over 80% of its graduates practising. Students are studying in countries such as: Hong Kong, Malta, France, Spain, Denmark, Norway, Sweden, Germany, South Africa, USA, South America, more than 28 countries.
Diploma Awarded: Dip. Herbal Medicine or Dip CNM Master Herbalist/ Dip. Naturopath
Next start date: Contact us
Course duration: 3-5 years
Study time: 15-25 hours per week
Clinical practice: 500 hours
Accreditation: KTNO and ANP
Memberships: VBAG and NVST



CNM is a Member School of the American Herbalists Guild
Become a Qualified Herbalist
Watch: Herbal Medicine Open Event
Why study Herbal Medicine with CNM?
In-depth, practice-oriented study leading to successful Herbalists
Excellent up-to-date educational material including filmed lectures
Focus on whole, organic western herbs treating the whole person
The course offers a variety of herbal traditions: we have expert lecturers in western, Ayurvedic (Indian) and Chinese herbal medicine.
Study also Nutrition, Detox, Chinese diagnostic, Iridology, First Aid Homeopathy, Naturopathy, Physical Therapies leading to a Naturopathy Diploma.
Experienced & supportive lecturers who are herbalists themselves.
Have your own finance & business plan, blog and social media
Leading UK herbal training provider, well acknowledged in the world
500 clinic hours on real clients to become confident with clients
Change career, learn how to help others, improve your health and establish a rewarding business – contact one of our course consultants.
Herbal Medicine Diploma - Syllabus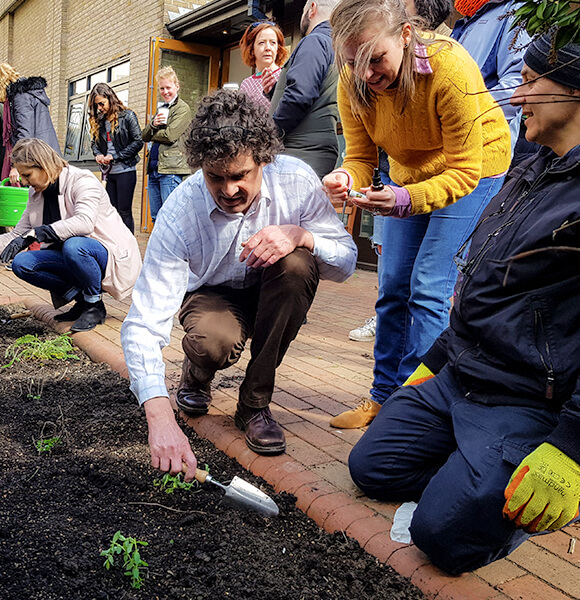 Part 1:
Biomedicine, Naturopathy Study & Herbal Medicine I
Biomedicine
The aim of Biomedicine is to get students to understand how the body works, most common diseases, medical diagnostics, differential diagnostics and red flag symptoms. This way a future practitioner understands medical conditions, especially dangerous conditions and is able to decide what he can treat and when to refer to a specialist.
Medical Doctors, Dentists, Nurses, Physiotherapists, Pharmacists, Midwives, Chiropractors, Osteopaths, etc., may not be required to take Biomedicine – please contact CNM for more information and to see if you qualify for direct enrolment. Graduates with an ITEC diploma (e.g. massage, aromatherapy, reflexology etc.) will need to do the Biomedicine year in order to get a CNM diploma.
Medical Terminology and Definitions.
Anatomy, Physiology and Pathology of all Organ Systems.
Infectious Diseases, Allergies and How the Immune System works.
Pharmacology, Laboratory, Drug interactions.
Diagnostics, Differential diagnostics and Examination methods.
Red Flag symptoms, Legal Requirements, When to refer to an expert.
Herbal Medicine I
History, philosophy and treatment theories of Western herbal medicine
Herbal actions and their therapeutic applications
Safety considerations for herbal medicine
Social, political and legal context for herbal practice
Plant anatomy and physiology
Basic horticulture
Ecological issues and sustainability in herbal medicine
Energetics (Greco-Roman, Ayurveda, Traditional Chinese Medicine, American traditions)
Clinical Observation
Practitioner Development & Ethics I
Research & study skills I
Naturopathy Study
Naturopathy
Pioneers of Naturopathy, Naturopathic Principles, Healing Power of Nature.
Treating the Cause – not the Symptom. How not to Suppress symptoms.
The Laws of Cure. Fundamentals of Cure, How the Body can Heal itself.
Hydrotherapy: The many cures of Water (external & internal applications).
TCM (Traditional Chinese Medicine)
The 4 Pillars of TCM Diagnostics (pulse, tongue, face, nails).
Acupuncture Channels, their relation to organ functions. Yin - Yang Theory.
The Energetics of Food (warming, cooling, dehydrating, moistening).
Chinese Diets to strengthen a patients individual constitution.
Naturopathic Nutrition
Principals of Naturopathic Nutrition, Micro and Macro Nutrients. The nutritional benefits of different foods with knowledge of macro and micronutrients.
How to apply Nutritional Therapy in your practice.
Let Food be your Medicine and Medicine be your Food (Hippocrates).
Food combination, Superfoods, Various Diets, The CNM Naturopathic Diet. How to make healthy food choices.
Specific Foods for particular Ailments, Cooking for Health, Case studies.
First Aid Homeopathy
 The Laws of Cure, Homeopathic Case taking and Prescription.
First Aid Homeopathic Remedies and Applications, Case Studies.
Herbal Medicine
 Identifying, collecting, drying, storing and preparing herbs. Herbal safety.
Application of herbal medicines (internal and external) ​for therapeutic benefits.
Herbal formulas and naturopathic treatments for specific diseases.
Iridology
Iridology as a diagnostic tool. Case taking, assessment and diagnosis.
Constitutional Iris types, signs and markings in the iris.
Using iridology to choose best treatment in Naturopathic practice.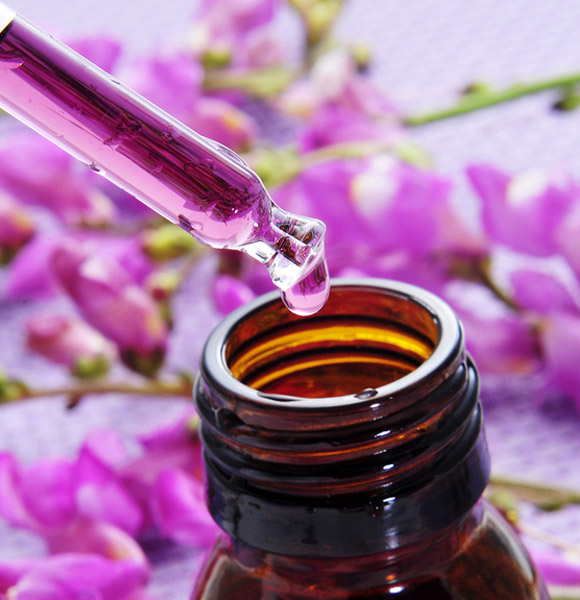 Part 2:
Naturopathic Principles & Herbal Medicine II
Naturopathic Principles
Naturopathy & Detoxification
Bach Flower Therapy
Tissue Salts
Bodywork (Acupressure, Reflex therapies)
Herbal Medicine II
Biochemistry
Pharmacology
Herb drug interactions
Botany & Plant identification
Quality assessment of herbal medicines
Preparation of internal and external herbal medicines
Herbal medicine materia medica
Clinical examination skills
Pathology
Clinical Observation and Experience
Practitioner Development & Ethics II
Research & study skills II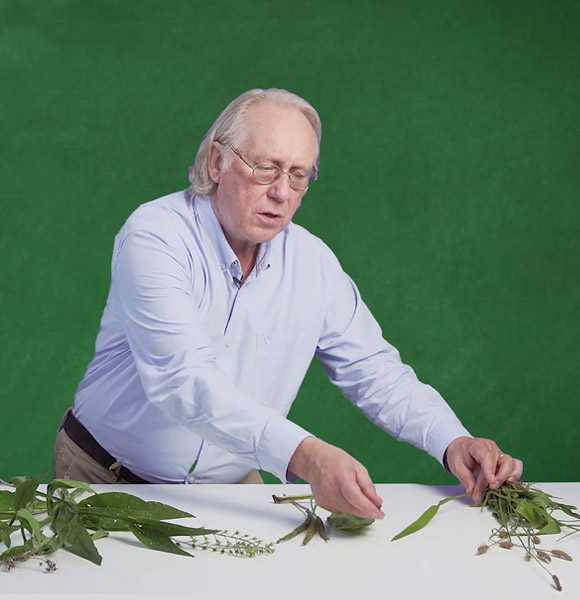 Part 3:
Herbal Medicine III & Dissertation
Herbal Medicine III
Herbal Therapeutics
Eyes, ears, nose, throat and face
Lower respiratory system
Gastrointestinal system
Musculoskeletal system
Genitourinary system
Cardio-vascular system
Blood and lymphatic system
Nervous system
Endocrine system
Immune system
Female and male reproductive systems
Fertility
First aid and acute treatments
Dermatology
Obstetrics
Paediatrics
Oncology
Geriatrics
Clinical Practice
Clinical Management
Practitioner Development & Ethics III
Dissertation
Study Nutrition Online
Studying nutrition online at CNM could not be easier. With CNM's cutting-edge online learning platform, study guide, comprehensive training material and additional resources, students have everything they need to successfully complete their nutritional therapy training.
Up-to-date training material written by industry experts.
Filmed lectures delivered by highly experienced practitioners.
Detailed handouts and notes to accompany each lecture.
On-demand lectures which you can access 24/7 on CNM's student portal.
Supportive lecturers and clinic supervisors to answer your questions.
Exams and assignments to test your knowledge and track your progress.
Connect with your course mates online to share ideas and support each other.
Regular Online Tutorials
Online students are supported throughout the course with regular tutorials and ongoing help from lecturers. During the tutorials, students have the opportunity to ask questions, get assistance with assignments and gain a deeper insight into the topics they are studying.
Group tutorials via Zoom once to twice per month to cover a range of topics and course material.
One-to-one tutorials to discuss the student's progress, answer specific questions and run through assignment work and case studies.
Interactive activities to support your learning experience.
Access to industry resources and tools including research databases, journals, webinars and data from nutritional supplement companies.
Unlimited email contact with the course leader and tutors should you need assistance or additional resources.
Measurable Study Progress
Exams and assignments are an important part of the online nutrition course. They are used to measure study progress and enable students to keep on track. All assignments are submitted online at the end of each module and exams are taken at the end of each year.
In addition to this, online nutrition students also undertake:
Mini quizzes at the end of each unit to reinforce learning.
Ongoing assessments including case study and portfolio work.
Home research projects so you can explore the nutrition topics in more detail.
A professional development plan to help you plan and achieve your career goals.
Important focus on Clinical Training
What sets CNM's online herbal medicine course apart from other training providers is its extensive focus on clinical training. A total of 500 hours are dedicated to clinical practice during part 2 and 3 of your study. CNM's online students get the opportunity to observe consultations in clinic and also take on their own cases with real-life clients. With the support of experienced clinical supervisors, all of whom are practitioners in their own right, students can transfer their skills and knowledge into a clinical setting. Clinical training is an essential component of nutrition training as it gives students the confidence and experience to become competent practitioners.
You have the flexibility to pick and choose when you do the clinics so they fit around your personal and work schedule.
Clinics can be done during the week or at the weekend, either on a weekly basis or in intensive blocks.
Access to clinical training videos and resources, clinical tutorials and one-to-one support from clinic supervisors.
Online students can choose to complete the clinic hours at any of CNM's training colleges around the UK or you can complete the clinic sessions online. Speak to a study consultant today to learn more about CNM's Clinical Training
Biomedicine Course: Sample Lecture
Herbal Medicine: Sample Lecture
Career Opportunities in Herbal Medicine
We're proud that 80% of CNM graduates are practising either part time or full time. A Herbal Medicine qualification can lead you along a variety of career trajectories, including private practice, work in multidisciplinary health and wellness centres, specialisation in particular health fields, working for charities, health article writing, health blogging, running seminars, retreats, or hosting webinars. There is a huge array of possibilities depending on your interests and ambition.
Become a Qualified Herbalist